In today's world, anyone can be a subject matter expert if they know what phrase to Google. But when it comes to digital marketing tools, it can be hard to find what you're looking for and trust that it's going to work. Right now, there are more than 150 credible marketing tools online to choose from that each do amazing things. I don't know about you, but I've got client work to do. There's no way I can try to use all of them.
So I thought I would share what works best for me in my content marketing efforts. Before we jump in, let me tell you about my business so you have some context about why these digital marketing tools work best for me.
At Olive & Wit, I help small businesses serve their customers and grow their audience by creating value-added blog posts, newsletters, social media posts and other pieces of digital content. It's not enough that the content is engaging, it needs to be well-researched and backed by a sound strategy to make sure it does its job. I also dabble in design and long-form content when needed.
It's time to back away from AppSumo and discover my favorite digital marketing tools high school superlative style. 🤓
Most Likely to Be an All-In-One Allstar: Google Drive
Like many millennials, I discovered Google Drive in college, and I've been paying for extra storage ever since. Google Drive is basically the Microsoft Office Suite if it had a flashy piece of oceanfront property online. While some might disagree that it's a digital marketing tool because it technically can be used for anything, I think it's the most reliable tool to have in your marketing toolbox especially if you need to collaborate.
How I Use It For Content Marketing
Every client of mine has its own folder that stores strategy documents, brand questionnaires, outlines and finished work. They have access to it, and I love how there's a track record of when the documents were last edited, who made what changes, and complete versions of items before they were revised. It makes sending and receiving feedback and updates a breeze. Plus, if you need to share an audio file or larger image, you can send it via Google Drive without obliterating inboxes.
Another feature I love about this All-In-One Allstar is how easy it is to create a form to learn more about your audience.
Best in Class: Grammarly
For Best in Class, we have everyone's favorite word nerd, Grammarly. Grammarly is like if Microsoft's Clippy had a cape. (Can you tell I grew up in a PC household with all of this Microsoft talk? Old habits die hard.) This web app/extension duo identifies typos and grammatical errors, so you can write and share your message with confidence. Plus, depending on the version you use, it gives you feedback on voice and tone and will offer rewrite suggestions for clearer, more concise documents.
How I Use It For Content Marketing
I pay for the premium version of Grammarly, and I have the extension installed on Google Chrome. This means every word I type is vetted by Grammarly's software as long as I'm signed in.
Search Engine Superstar: SEMRush
I converted to SEMRush in the past six months or so for my keyword research, and it has helped me create more meaningful content for my clients. It offers improvements for your website to grow your online visibility and looks for backlinking opportunities to strengthen your site. But more than that, it helps you make marketing decisions by providing what content and keywords your audience could be searching for and how likely you can rank for those words.
How I Use It For Content Marketing
I use SEMRush to keep tabs on a few client websites I work on as well as to find ideas for my own work here at oliveandwit.com
Digital Marketers Most Loyal Friend: Clearscope
While we're on the topic of keywords, let me sing the praises of Clearscope. Clearscope is a content marketing tool that helps you optimize what you're creating by looking at the context that surrounds your target SEO keyword. You simply tell it the keyword you're working with, add your content, and it scours the web for related pieces and what other words or phrases are found most often with your target word. Plus, it analyzes your word count, content grade and grade-level readability.
How I Use It For Content Marketing
I integrate Clearscope with my WordPress site so it can analyze my content and give me real-time insights on how to improve it. That's what I love about writing and marketing. You can always improve your work.

Clearscope is expensive, so I'm still a *tiny* bit skeptical about it. But the teacher's pet in me loves writing content that Clearscope deems A++ worthy.
Best Dressed: Canva
I remember when Canva first came on the scene, and I felt very smug about it as I sat there with my Adobe Creative Suite. Fast forward five years, and now I use Canva every single day. Canva makes anyone a graphic designer. And they constantly release new features and improve the interface to be more intuitive and advanced every month. You can choose from thousands of templates and pre-made elements to create flyers, social media graphics, brochures, banners, business cards and more.
How I Use It For Content Marketing
I use the pro version of Canva to create social media templates for clients and for my own Instagram account. I love how you can easily set up a Brand Kit with your brand's logo, hex codes and fonts, so you aren't starting from scratch every time you need a new design.
Teacher's Pet: Rev
Rev is a bit of an enigma on a marketing tools list, but it is heaven-sent if you happen to have any transcription work in your business. There are several options of transcription on Rev's platform like computer-generated transcription that's fairly decent to human transcription that turns around work in less than 12 hours. Rev also offers video captioning, which is becoming increasingly important as a recent Verizon study revealed 92% of users watch video with the sound off on their mobile devices.
How I Use It For Content Marketing
I use Rev's services to transcribe podcast episodes for a client; however, I have colleagues in the e-commerce space who use it to get their industry knowledge down on paper for blog posts as a credibility builder. 💯
Life of the Party: Total Annarchy by Ann Handley
You know the kid from school who is popular and loved by all but somehow manages not to be a jerk or condescending? Yeah, that's Ann Handley in the marketing world. I first heard of her when a former boss recommended her book Everybody Writes, and I've been a card-carrying member of her fan club ever since. Every other Sunday, Ann sends out a newsletter for digital marketers called Total Annarchy (I die) that's equal parts educational and entertaining. Oh, and there are photos of her dog August.
How I Use It For Content Marketing
I'm a firm believer that the way to get better at writing is by reading. I use Ann's newsletter as a resource for new marketing tools, and I take notes on her charming-yet-tells-it-like-it-is voice and tone.
Most Photogenic: Unsplash
Finding photos to use is the hardest part of the job, in my opinion. I wouldn't call myself a photographer, and I don't want to spend working hours trying to stage flat lays and vignettes to post on my website and social media accounts. That's where Unsplash comes in. Unsplash is a forum where photographers can share their work, and others can use it for free (but adding photo credit is always appreciated).
How I Use It For Content Marketing
Once or twice a week, I visit Unsplash to search for phrases that describe my work or the ideas I want to write about. Sometimes it helps me to visualize my marketing strategy through images, too.
Most Likely to Succeed: Subject Line Tester
Email marketing is one of my favorite things to do at work. Not to be confused with responding to emails in direct conversation. Instead, I love crafting marketing emails and creating sequences that naturally guide a prospective customer through a journey with a brand and winning them over. But the hardest thing about writing a marketing email is writing a subject line that works. We all have inboxes full of promotional emails that are vying for our attention, so writing a subject line really is part art and part science. That's why I love this Subject Line Tester.
It assesses your subject line for things like how easy it is to scan, the reading level difficulty, if there are words that may land you in the dreaded spam folder, and so on. It's a priceless email marketing tool.
How I Use It For Content Marketing
Every email I write for myself or for clients has a subject line tested by this tool. While it can't guarantee results, I appreciate a second set of eyes on the one line that matters most in an email campaign.
Most Spirited: Keyword Density Checker
This tool is a workhorse for you if you are just getting into SEO research, and you don't want to pony up too much money for Yoast Premium or another digital marketing tool. The Keyword Density Checker is a bare-bones copy and paste tool that scans your content for up to three keywords. The percentages it shares tells you how much of your content uses your target keyword. It won't give you any improvement tips or assess your actual content, but it's a great gauge for just starting out with writing for keywords. Plus, it's not behind a paywall and you don't have to trade your email address to access it. 
How I Use It For Content Marketing
Every now and then, I want to see how my keyword writing skills are improving before I take a piece of content to something with a few more bells and whistles.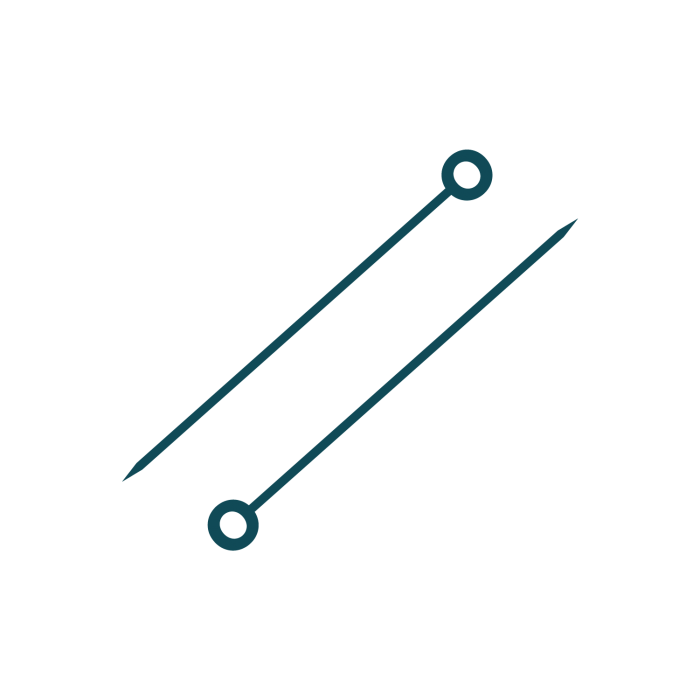 Ladies and gentlemen, that is the Class of 2021 Digital Marketing Tools Superlatives. As I said at the top, there are hundreds of marketing tools that roll out every year, and it can feel overwhelming to try to keep up with them all. My best advice is to find the few that work for you, and slowly add to your list from there.
And before you go, now that you know all the best digital marketing tools for content creation, you can get started with content marketing with my Content Marketing Mini Survival Kit! It's a month's worth of blog topics and writing prompts for your small business, so you can write value-added blogs and social media posts that serve your audience. You can grab it for free here.
By the way, there are a few affiliate links to my favorite digital marketing tools up there. We all know how the Internet works, but clarity is kindness. So if you click on an affiliate link and sign up, I may earn a small commission at no extra cost to you.